Space Boat - Demo
A downloadable game for Windows
Our Kickstarter campaign has begun! If you're looking for our demo, you've come to the right place! It's just down below!
Found us by accident?
Learn about how you can help us get funded here.
Install instructions
New to itch.io and these zip file downloads?
Don't sweat it, just download the game, copy the zip file into a folder on your hard-drive (like C:\games\ or whatever works for you) and then double-click the zip file. Windows explorer should allow you "extract all" into a folder like this: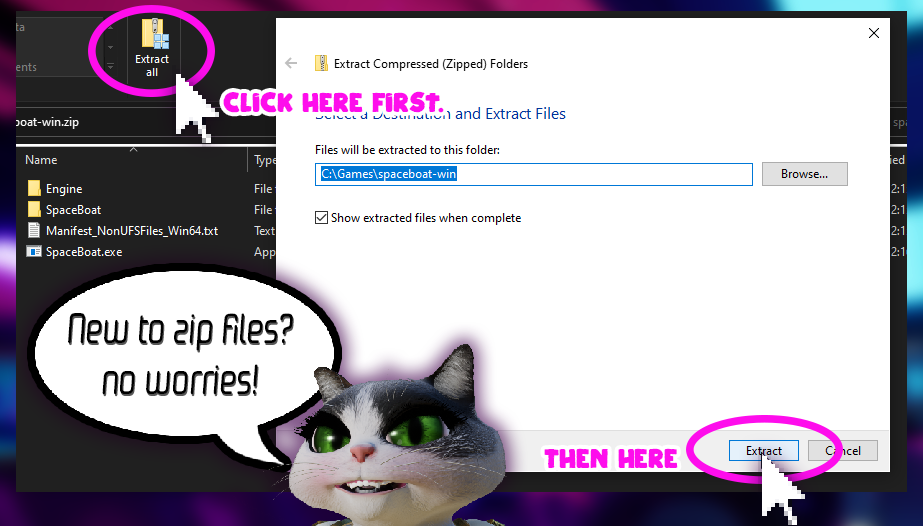 After it's extracted, you can double click the "SpaceBoat.exe" to run the game or drag and drop it onto your desktop to make a shortcut. That's it really.
If you're still having trouble, grab a Steam key from our Kickstarter page.